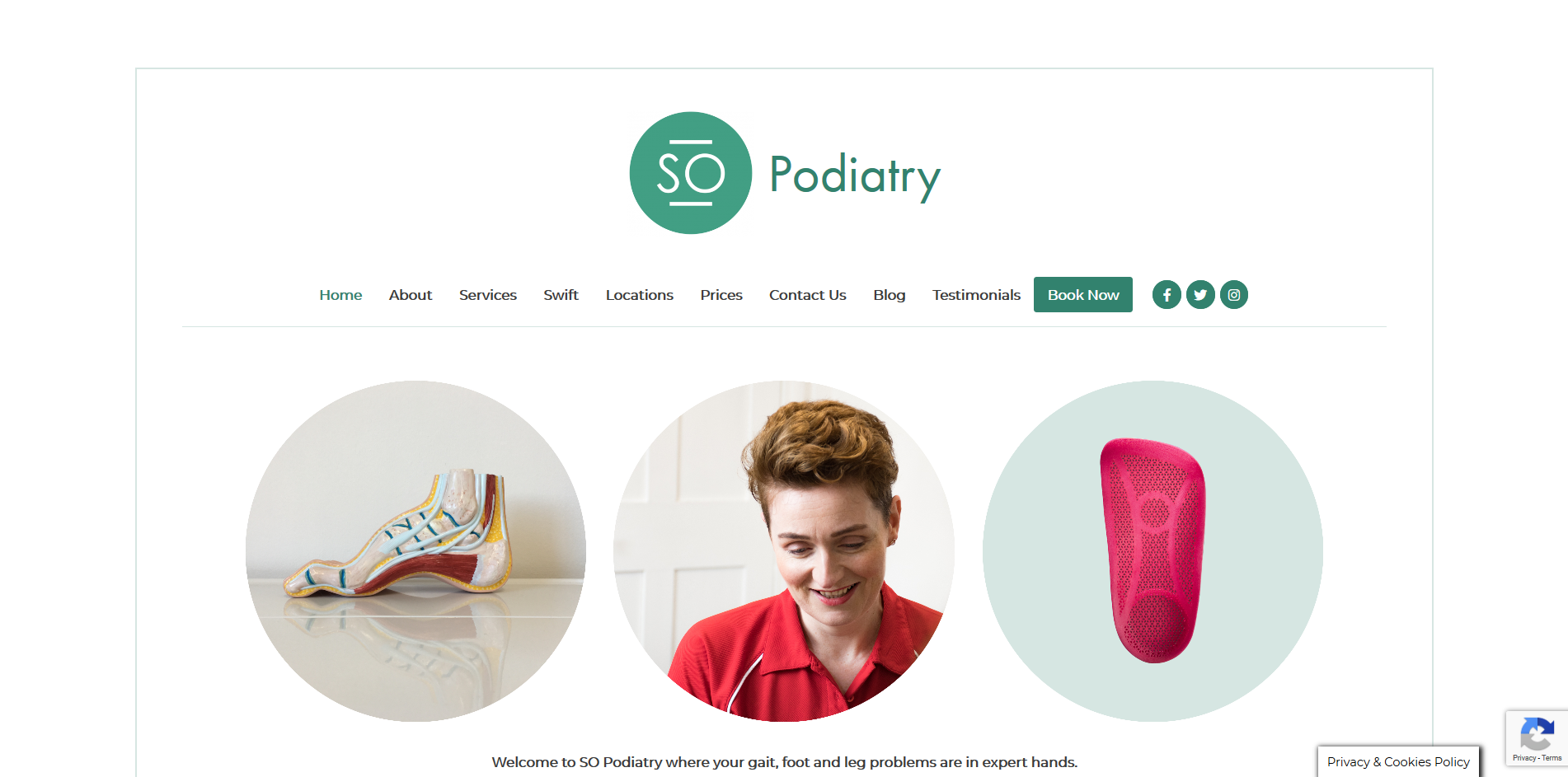 So Podiatry
WordPress Website · Web Hosting · Domain Migration
So Podiatry is an established Worcester based business who initially approached SoJo regarding her websites search rank position. A keen learner Steph worked hard with SoJo to improve the rank of her website but after several months of improvements unfortunately we found her rank wasn't continuing to improve as it did when we first approached the task. The website had a very heavy build and had optimisation restrictions and Steph decided it was time to launch something new.
SoJo launched a highly optimised, modern, responsive website hosted on our AWS servers. with professional photography from Lisa Lloyd included in the new design So Podiatry really stands out as a front runner for service and skill in the podiatry world.
Steph's Testimonial
Sophie has been amazing with designing and making my website, she is efficient and knowledgable and listens to my needs. Her communication and explanations are really pitched well even for me as a novice. I highly recommend her and definitely be continuing to use her services.